Joined

Jul 15, 2011
Messages

114
Reaction score

12
The Hutt Cartel employs a wide variety of starships, vehicles, and weapons, few of which are considered standard issue. Their fleet is largely a ragtag assemblage of pirate cruisers, modified mining ships and freighters, and an odd assortment of outdated fighter craft. Much of their naval strength was lost during their foray into Bothan Space, including those vessels they had previously repossessed from the Chiss Ascendancy. Taking a step back, the Cartel has become much less reliant on their military forces and more focused on their criminal connections and what they can achieve through them.
For Stations, Starships, and Starfighters, see the
Hutt Cartel Navy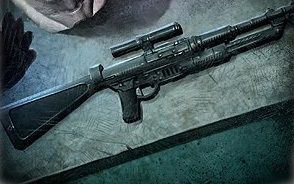 Manufacturer
Hutts
Model
VL-9 Blaster Carbine
Class
Blaster Carbine
Composition
Desh (external plating), Iron (framework & internal components)
Dimensions
Length: 76.2 cm
Weight
5.8 kg
Ammunition/Power Cell Capacity
20 (per blaster cartridge)
Maximum Range
225 m
Description
An inexpensive, mass produced blaster carbine used to arm Hutt thugs and militia members, the VL-9 trades ammunition and power cell capacity for a more damaging blaster bolt. It requires regular maintenance and overheats quite easily, but it serves its operators well enough during battle to warrant its continued production. More importantly, though, it costs less than two hundred credits to manufacture.
​
​
Last edited by a moderator: