Joined

Dec 9, 2013
Messages

901
Reaction score

299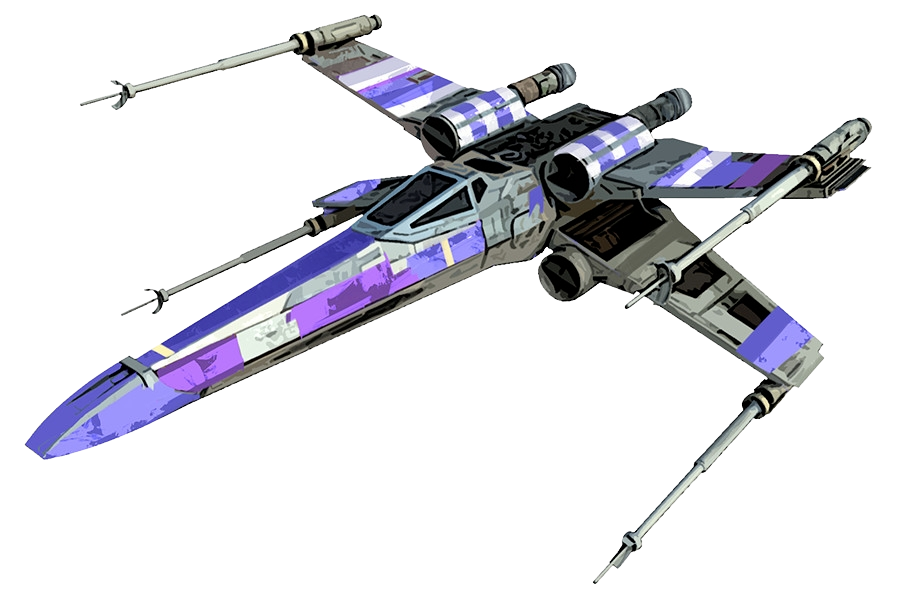 Virgil 7
AFFILIATION
Jedi Order (
Saul Devan
).



MANUFACTURER
Incom-FreiTek.



CLASS
Starfighter.



TYPE
T-70 X-wing starfighter.



ROLE
Aerospace superiority starfighter.



COMPOSITION
Titanium and transparisteel.



DIMENSIONS
Length - 12.49 meters


CREW
1 pilot, 1 astromech droid.



PASSENGER CAPACITY
0.



CARGO CAPACITY
100 kilograms.



HANGAR CAPACITY
No hangar.



CONSUMABLES
1 standard week.



SPEED/MANEUVERABILITY
110 MGLTs and decent maneuvering capabilities.



ARMAMENT
4x Medium laser cannons.
1x Dual-tube warhead launcher (8 projectiles in magazine).
1x Ventral anti-personnel repeating blaster turret.
EQUIPMENT
1x Class 1.0 hyperdrive.
1x Astromech socket.
1x Light deflector shield generator.
1x Ejection seat.
MODIFICATIONS
None
Saul Devan's personal X-wing starfighter has been lightly modified in order to accommodate his extended needs given his cybernetic medical attachments, though none of this effects the use or effectiveness of Virgil 7 in an noticeable way. It is otherwise used by him to move about the galaxy freely.

Restricted. T-70 X-Wings are starfighters, and are subject to extra licensing requirements and increased scrutiny by authorities.

To provide a reference page for Saul's personal ship.