Joined

Dec 22, 2017
Messages

674
Reaction score

452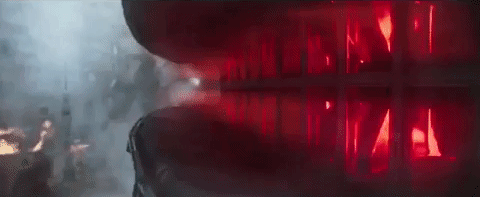 STARSHIP THRUST DE-LIMITER
AFFILIATION


Free use.



MANUFACTURER


Various.



TYPE


Starship performance upgrade.
POWER SUPPLY
Starship power-plant.
SENSORS
N/A.
SIZE
Fits inside most starship engine casings.
COMPOSITION
Various metals, polymers and circuit components.
From the factory, most starships do not fly at their full potential. Due to various governmental regulations, many sublight drive systems are artificially capped at a certain performance level, though they are typically capable of much more. Though there are numerous and valid safety reasons that this is done, the fact that someone else has any say in just how fast their own ship can go rankles some pilots, and thus a popular "fix" was developed.
De-limiting a starship's engine removes the factory performance governors which normally hold them back. Doing this is considered illegal in many jurisdictions, and is purposely made difficult to do by many manufacturers in order to avoid liability, but it can be done with the right parts and expertise. De-limiting a ship's drive systems normally wrings about 10 extra MGLT of speed out of them.
De-limiting a starship's drive systems is not consequence-free. Due to the nature of the mod, it often effects the reliability of a starship altered in this way. All dice rolls related to starship handling in a dice thread with the de-limiter engaged are subject to a -10 penalty. In a non-dice thread, 1d6 must still be rolled for each post where the de-limiter is engaged; rolling a 1 will result in an engine failure.
This mod can be turned on and off at a pilot's discretion, with normal performance and reliability being restored when it is off.
Illegal. Though de-limiting a starship's sublight drive is normally not an especially visible mod, and most beings are able to get away with doing it, it is considered illegal under most jurisdictions.
To create a simple sublight performance upgrade for starships.