Character Profile
OOC

Nightfall
Joined

Jan 5, 2020
Messages

107
Reaction score

75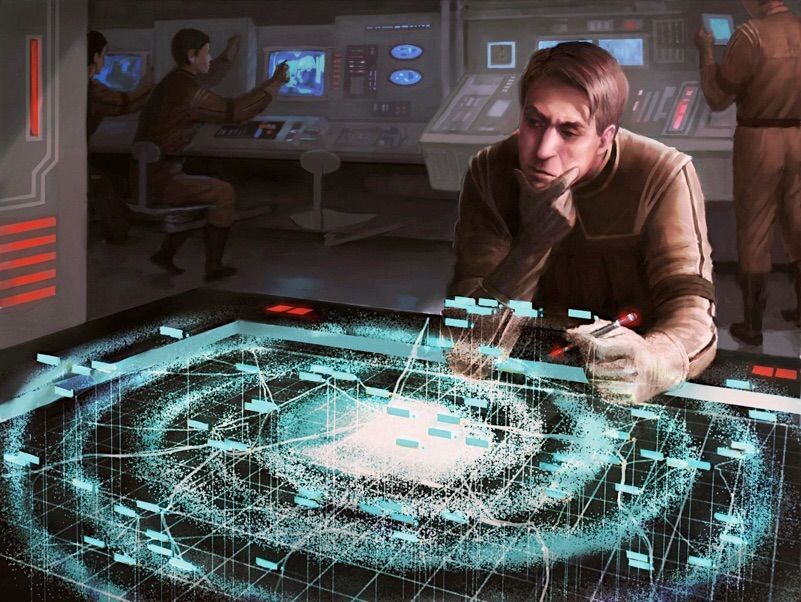 ​
Returning to Ajan Kloss had been uneventful thus far, though for the whole journey Saul had scarcely left the drive that contained a copy of the Ukian Black Box data out of his sight. This was hopefully the key to tracing back where the Knights of Ren had come from, why they had gone to Ukio at all. There would be a lot of information in here, and Force willing they would be able to decipher it to their next lead.
While the archives at Ajan Kloss were perhaps not as impressive as those that had graced the Order's greatest temples in their days of strength, its systems would be enough to let them look through. What would matter was if they'd be able to reconstruct it, find some meaning in what was written in the data,
Skkk-bhrk
, Saul's rebreather heaved as he slid the data packet into the computer to begin the analysis. He was joined by Ky once again, their first meeting since they had spoken before the Council. This was an opportunity for both of them to confirm what they had found,
"I take it you saw what I did on Mimban?"
he asked at first, the computer whirring and sputtering before a hologram shot into life, reams of information appearing before them,
"Well hopefully this will give us another lead yet"
@Malon