The Dark Side and the Light
SWRP Writer
Joined

Jun 19, 2017
Messages

132
Reaction score

80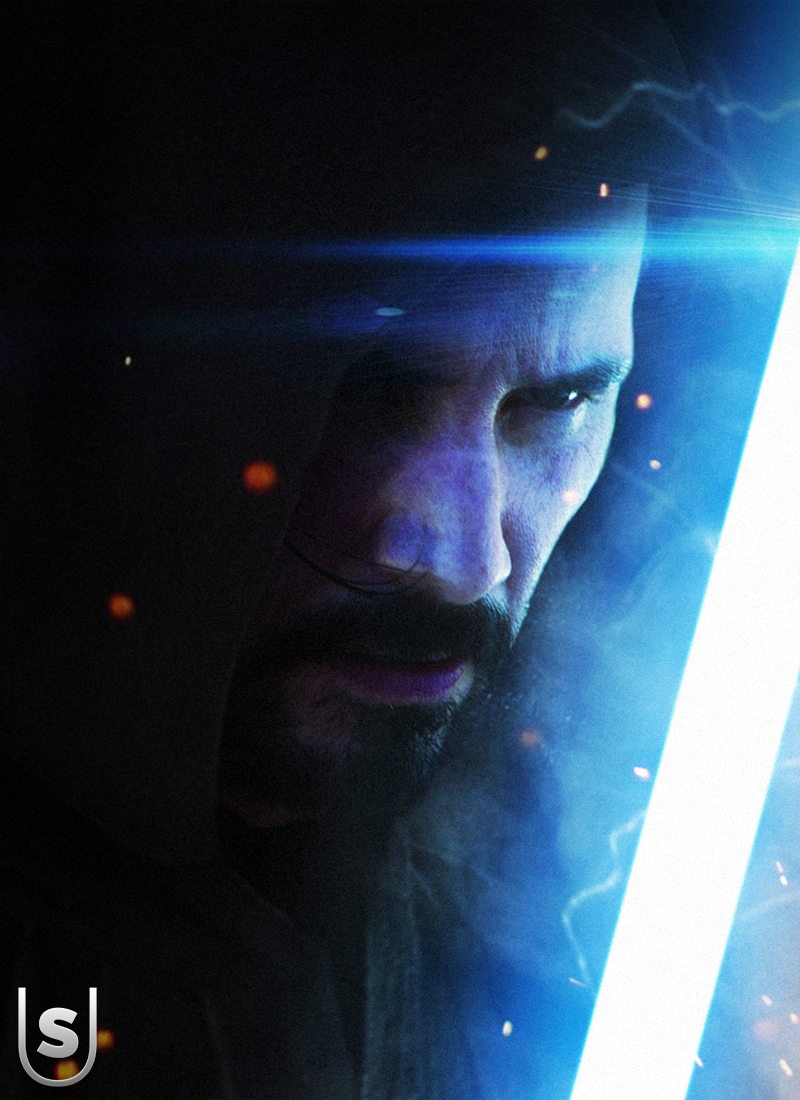 NAME: Marik Kaan
FACTION: Jedi Order
RANK: Jedi Knight
SPECIES: Human of Coruscant heritage
AGE: 25
GENDER: Male
HEIGHT: 6 ft
WEIGHT: 200lbs
FORCE SENSITIVE: Yes​

Marik Kaan was born to Saul and Malia Kaan on the quiet rural planet of Dantooine. The Kaan family were no people of particular wealth or stature within the Dantooine farming community and had a hard life. Compared to the surrounding farms, their land was unsuitable to the local crops and while Saul toiled to make ends meet, Malia took odd jobs such as cleaning and laboring as well as assisting Saul with the running of the farm. Their life was not a happy one.

Frustrated by his life, Saul turned to spice and spirits to help him get through the nights. By the time Marik was born the Kaan family could barely hold onto their farm as Saul Kaan and those before him had slowly made the already badly placed farm even less profitable through mismanagement. To add to the issue, Saul was a notorious gambler, whore monger and general hedonist. He regularly beat his small wife, who had been a prostitute prior to Saul marrying her, and was falling deeper into drug and alcohol addiction with each passing day.

One fateful day, Saul was informed that he was unable to continue renting the land he farmed and as such he would be evicted within a week. Angry and casting blame at his wife and child, Marik, who was no older than five at the time, he entered into a substance fueled rage and brutally beat Malia. Marik, who was terrified of his father and deeply loved his caring mother, attacked Saul in defense of Malia. What happened next is not widely known. What is known is the next day the nearby farms saw billows of smoke on the horizon and when investigated it was discovered the Kaan home had been utterly destroyed, burnt to the ground. Amidst the destruction lay Marik, eyes raw with tears, and the burnt bodies of Saul and Malia Kaan.

Marik was given to the local authorities who placed him in an orphanage. There he stayed for five years, in that time, however, he began to display abilities that defied logic. When happy, Marik seemed more at tune with the world, his endurance was greater, his reflexes were sharper than the other children his age. When angry, however, he could cause destruction and during a schoolyard fight Marik injured several boys badly, almost killing one. The overseer of the orphanage contacted the New Republican administration who in turn contacted the Jedi. As an orphan he was taken by Jedi Master Umbrael M'Khot, a human Jedi Master who toured orphanges throughout the galaxy looking for children who, like Marik, show the ability to use and feel the force. Master Umbrael took a shine to Marik immediately, seeing in him a certain raw energy that, if directed, could greatly benefit the new Jedi Order. Thus, it was that Marik Kaan last surviving member of the Kaan family of Coruscant, was trained to be a Jedi Knight.

Marik grew to be a promising, if rash student. He had a natural ability that was certain to Master Umbrael, but he lacked restraint. He grew frustrated easy and often took what Umbrael saw as the easy, simpler solution to problems rather than the best thought out one. Despite this, Umbrael, who had had a wild streak himself when he was young, grew to love Marik as his own son, seeing much of his young self in the boy. He tried to temper Marik's worst traits and bring out more of his positive emotions and personality aspects. Marik was on track to become a promising Jedi Knight. However, Marik was unsatisfied with his training. He dedicated himself to his training and in his studies discovered the history of the Jedi of old. He was particularly interested in the old Jedi wars. He reveled in the little knowledge of Revan that was avaliable and he took particular interest in the story of one Anakin Skywalker and his exploits during the Clone Wars. Master Umbarel was deeply concerned about his desire to study these two conflicts and individuals key to said conflict, namely because both of the Jedi who Marik took such interest in fell to the Dark Side and arose as Sith Lords. Umbrael acted and forbade Marik from studying any except his chosen curriculum, most of which included Jedi acts of philanthropy and diplomacy.

Marik was furious at Umbrael for what he saw as a deliberate attempt to hide knowledge and hold Marik back from achieving his true potential. It was around this time that Marik came into contact with a self-styled historian named Ungol. Marik would often explore Ajan Kloss of his own accord, eager to experience life outside of the Jedi temple and it was there, supposedly by chance he bumped into Ungol. The mysterious man claimed he was a amateur Jedi historian here to document the rise of the new order as well as contrast it with that of the old. Ungol knew much about the Jedi histories and offered to impart his knowledge of the past onto Marik in exchange for knowledge of the goings on inside the temple. Marik jumped at the chance and he spent many evenings pouring over old tomes and ancient texts from the past. What Marik did not know was that Ungol was an agent of the Sith Eternal.

For years Ungol shaped Marik's understanding of the Jedi, even as he became a fully fledged Jedi Knight, slowly bringing him to the conclusion that the fundamental flaw of the Jedi order, new and old, was its lack of desire to be more than essentially just an order of peace keepers. Marik came to believe that the Jedi, so content in being peacekeepers and to work with the peoples of the galaxy repeat the same cycle. The cycle of creation, rise, stagnate and fall. The sole reason for this being that the Jedi allow others to have control over their destiny. The Jedi were destroyed by the Sith because they allowed the Republic to dominate the. Kylo Ren and his First Order could have been stopped early on if only Master Luke had acted on what he considered his moment of weakness and struck the boy down, not in anger but in defense of countless of innocents who died at Ren's hand. The Jedi will always fail because they place limitations on themselves, limitations that unnecessarily cause the death of millions and the core weakness of the Jedi themselves. Yes, the Jedi must rule the galaxy if there is to be peace.

Personality and Possessions
Marik Kaan could be vain, reckless and at times he showed signs of arrogance but he was also loyal, protective and helpful to his fellow Jedi. He also had a hunger for knowledge that most padawan learners rarely exhibited, spending long hours in the archives reading the Jedi histories. He was also a skilled with a lightsaber, eager to take after his heroes the Jedi Revan and Anakin Skywalker.

However, Marik's core fault is his deep desire to do better. His father's abuse and his mother's death deeply scarred Marik, inflicting on him a sense that he could always do better if he continually pushed himself. He would practice his saber skills during down time and study late into the night. When his master forbade his studying of what was viewed as inappropriate material, Marik immediately sought out another way to gain said knowledge and came across the Sith Eternal follower Ungol who warped his mind through years of influence and bias.

Now, Marik has come to the conclusion that force sensitives, particularly Jedi had a duty to the galaxy to seize control and use their powers to ensure the rule of law and justice. In Marik's mind the sole failure of the Jedi has always been their restraint in the realm of control, always content to operate in the background for the sake of political niceties. Marik believes those that control the force are meant to rule those who cannot, otherwise why would they have command of such power?



Items


-----
Jedi Knight Robes
Blue Lightsaber
Starlight Class Light Freighter
DC-17 Blaster pistol


TITLE — Short description [LINK] ● (thread status)
TITLE — Short description [LINK] ● (thread status)
TITLE — Short description [LINK] ● (thread status)
TITLE — Short description [LINK] ● (thread status)
TITLE — Short description [LINK] ● (thread status)
Last edited: