_

Hutt Cartel


Newsletter

​
This is Cartel Newsletter Number Thirteen (13).


_



OPENING WHATEVER​
Hola everyone! So this last month has been a pretty good one for the Cartel! We've got stuff going on, we've got people coming back as we start doing more stuff, and more importantly I think we're having a lot of fun in the stuff we're doing. My only real goal is expand that so we can include more people in the shenanigans we're up to. I'm really to glad to see our activity in an upswing, and I hope we can keep providing explosions, tanks, and crime for you guys to have fun with!

Did I mention fun? And stuff?



_
NEW STAFF ADDITIONS​
So as am sure you've all seen, we got some new folks on our staff. Nakoma, JustZaysomethingIcan'tremember, and the one with too many V's. The fella's have been a real big help, and a great source of ideas for things we have coming down the pipeline in the near future. Be sure to bug them with crap instead of me.


_
STUFF WE'RE DOING​
So you may have noticed we've been doing a lot of playing with Indie factions recently. Our deal with KES going sour, our current plan to steal space station from them, and all that fun stuff. We've also got a thread up with the Waste Rangers on Zonju, a tad bit of stuff with the Bogan, and I'm hoping to get some involvement with the other indies out there, they're fun bunches to play with.

We're also doing stuff like Pipelines of Corruption...which I should probably go get started after I'm done here. But anyway, based on how quick it seemed to fill up, we'll probably be doing more stuff like that, and I encourage anyone who has a plan for something they want to get going somewhere to contact me or one of the AFL's about it. We'd love to hear your ideas, though I can't guarantee we'll be doing all of them just now.

In addition I'm talking a bit with the other main factions to see how we might do some fun interactions even while the Battle of Naboo rages, more news on that front at some point.


_
WHAT ABOUT THOSE CHANGES?​
The changes, and major updates to our writeups, how the Kajidics work, promotion requirements, and stuff like that are still being processed, but they are on the way, so don't worry or form a mob and come after me just yet! I'm also working on rewriting our assets, so if you've done a mission for the Cartel where we might have gained something post in here letting me know. I've tried to get most of them, but some of the threads can be hard to find, and by adding it to the assets list you can really see how the missions and stuff impact the wider Cartel!

There were also some Navy updates, and a few new ship writeups. But those aren't important.

We're also going to be overhauling the bounty system in the near future, to make it slimmer and easier for us to update, and come up with new ones. That would be why not much has moved on them of late, and I'm hoping those changes will be out by this weekend, but I'm terrible with those promises so don't believe a word I say!


_
FINAL REMARKS​

Uhhh that's all I got for now. Keep doing criminal stuff and blow stuff up!

Oh and we're taking over the rest of the galaxy next Tuesday.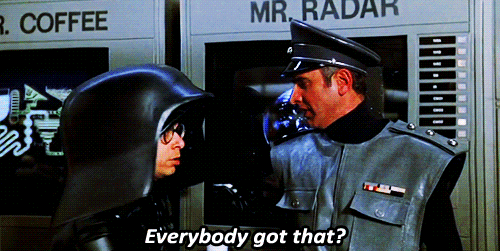 -Your leader who has no idea what he's doing, Starburns