Joined

Dec 23, 2019
Messages

27
Reaction score

11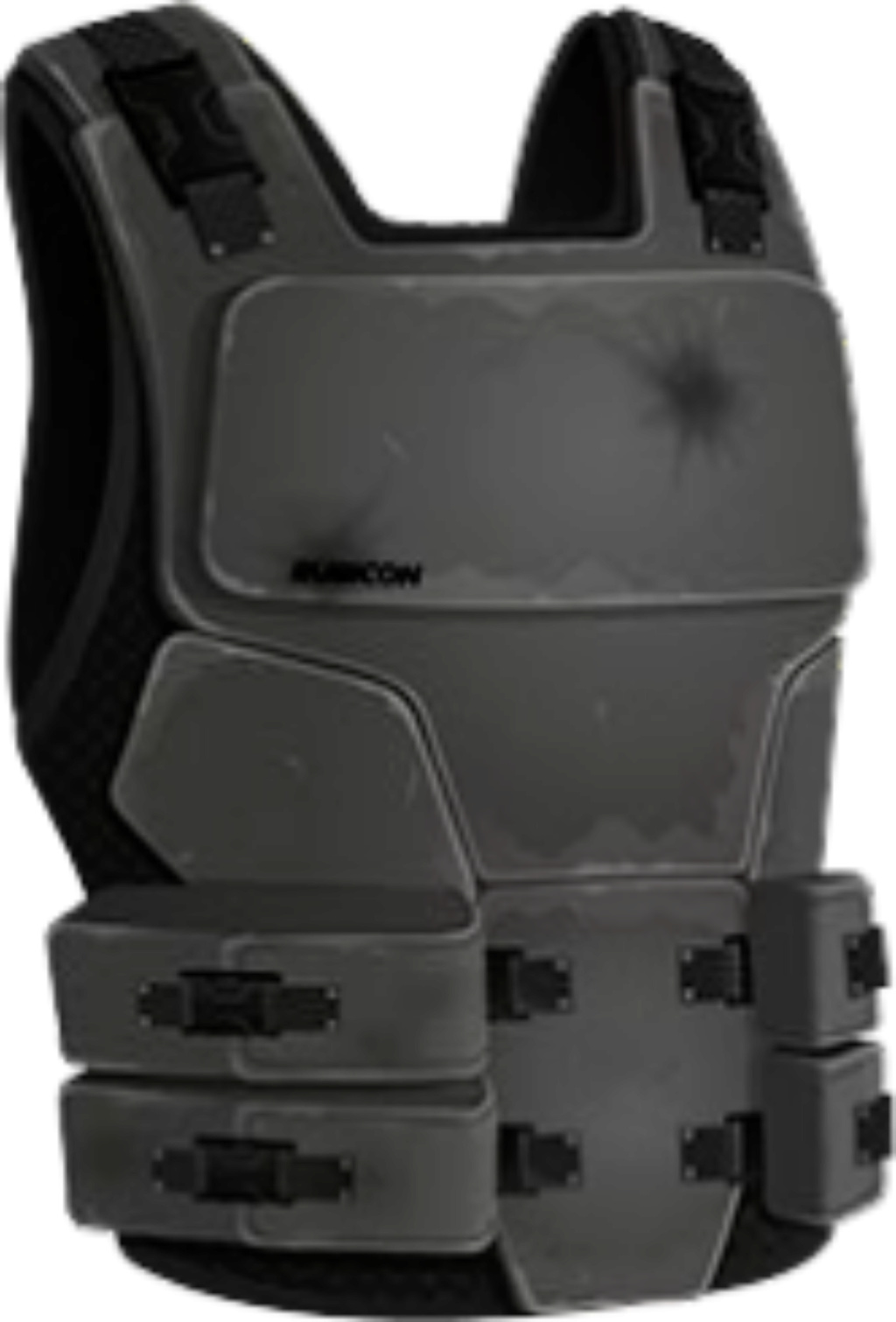 Enforcement armor can be found in multiple styles offering different levels of protection. The gear Leon himself chose to go with is a fairly simple chest and back armor that he could slip on as needed, instead of attempting to walk around in full body armor all the time. It is made of quality Duraplast and has a few pouches for extra power packs or other items.
​
Legal and commonly available throughout the galaxy for everyone from paranoid civilians to basic security guards and beat cops to back alley gangers.
​
To have a little extra armor when the time calls for it.
​
NO.
Type and Coverage
Type: Medium Coverage: (Coverage regions for Light armor is 1-3 regions, Medium is 4-5, Heavy is 6-7)
Torso: Duraplast plate backed by padded material.
Back: Duraplast plate backed by padded material.
​
Function 1:

Grapple Line
Grapple lines are capable of supporting the weight of 1-2 people and can launch up to ranges typically up to 15 meters away. Once no longer in use, they are detached from the launcher and left behind. While hand-held grapple guns are capable of auto-winching, armor or wrist mounted devices lack this ability. Grapple lines must be manually activated and controlled by a button or switch.

Force User Compatible?: No.