Character
Independent
Unranked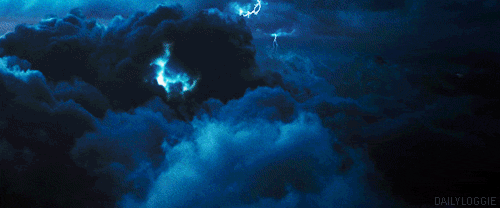 Bal'Demnic
16:37
-Theme-

​
It was an instinct.

After Darumaa, Ilana and Kai had parted ways, her on call to an old patient's need for thoracic surgery, he for... whatever that macabre dark-sider did on his off time. He seemed serious, but she didn't question it. It wasn't her place, or her business, and frankly she didn't care. They both agreed there would come a time when he would page her, and they would continue their investigation. Without really disagreeing, she had taken the tome with her for safekeeping.

A gut feeling hit her, along with an image that stirred her from her musings. She had been halfway between drowsy and thoughtful, watching cigara smoke lace the air with ethereal patterns when she bolted upright, amber eyes narrowed.

Help...

She never felt this before. This deep well of rage, definitely, but this weakness, this... trace... was familiar. Kai?

No answer came back. Of course not, when did he ever make anything easy? She instantly patched through to Bruggan, his right-hand man, and both agreed the last time they had seen the punk was a little over a week and a half ago. She had a sneaking suspicion of where he would have been, but she had to make sure. And if so, he owed her some serious answers.

She had joined up with his crew. They all agreed it was time to go hunting for him; regardless of where he was, they needed to know. And if that Grysk was dead, those that did it would have a new enemy to contend with. She wasn't done with that ghoul yet; he owed her big time, and she would get them one way or another. She would take his ship, too; no point in bringing two, and his had a medical addition she silently approved of. Perhaps it was time for an upgrade...

When they got close, she glanced towards Bruggan and his other crew, her features remote, cold.
"Drop out of orbit, begin scanning for signs of life... let me know if you find anything and try to pinpoint its' location,"
she rasped, stepping away from the control panel. She needed to change; she had a feeling this was going to end just as well as it had any other time she went with the Grysk. Strange that there seemed to be nothing else there, though... was this a dead planet?

He had better be alive, or there would be hell to pay.

Just when she was about to turn away, Bruggan called out. "'Ey. Found something."

She padded over, scanning over his shoulder, and frowned. There was that feeling again... a tug on her mind, almost a whisper.
"Follow it,"
she rasped quietly, lightly touching his shoulder before turning away once more, feeling the ship angle and descend as they did. They parted through what seemed to be serene cloudy skies to the lashing thunderstorm beneath; lighting speared and water slammed down in sheets, rivalling the vicious spray of ocean that hissed below. She glanced down a viewport of it... and scowled.

Looked like it matched her temper perfectly. He never told her what it was about this place... but she would be certain they would find out soon. "Doc, there seems to be a place to land."
"Go there,"
she agreed, ducking into a small space to shrug on her new, long black heavy jacket, drawing the hood over her head.

She had no idea what was ahead... or even what she was getting into. For once, she was being reckless and stepping in with no idea about the next step. And the rage she felt about this was ever more fueled by the sharp downpour that greeted her the moment they landed. If he was there...

She wouldn't hesitate to kick his behind until she got what she wanted.
You better be there...
@Darasuum
Last edited: